Fix-Res
+ Free Downloads
Work out your teams fixtures from the grid below.
Check your teams No. (1-16) from the constitution below, then read down from the top.
(or download the Fixture Calculator from below)
Divs 1-4 on Left (start at top) Divs 5-8 on Right (start half way down)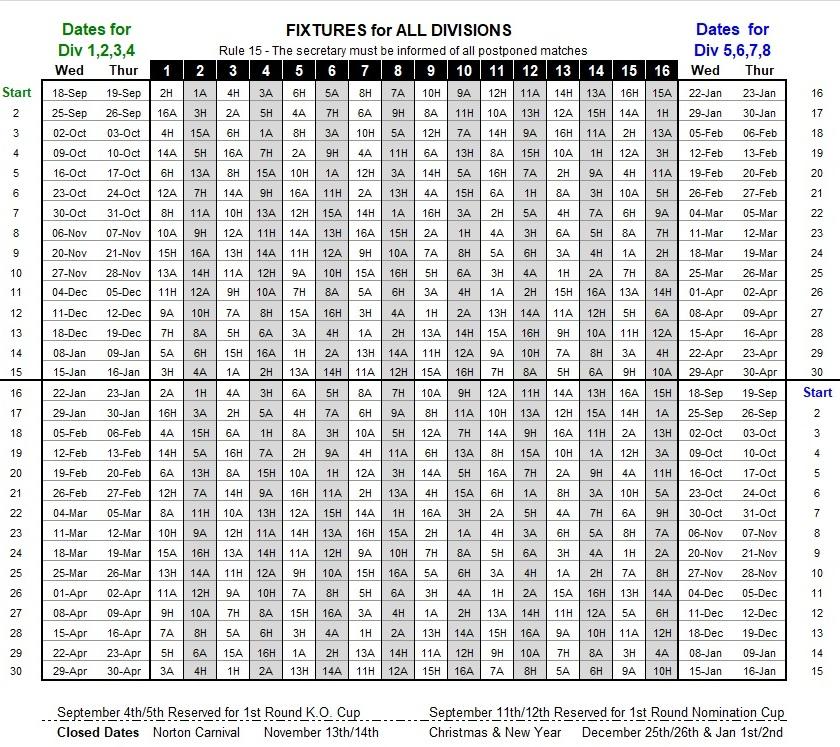 Excel Programs
Some knowledge of excel required.
Please download our
'Skittlers Wanted Flyer'

and put it up in your Pub or Club - Thank you.