Your Photos Old & New
If you have any skittle photos you want displayed just hand them in with details of team, dates and occasion.
(See me at the meetings - All photos will be returned) Or you can scan them and email them to me at
skittleman002@sky.com
Just click on any picture to view the whole gallery !
The Board of Yesteryear...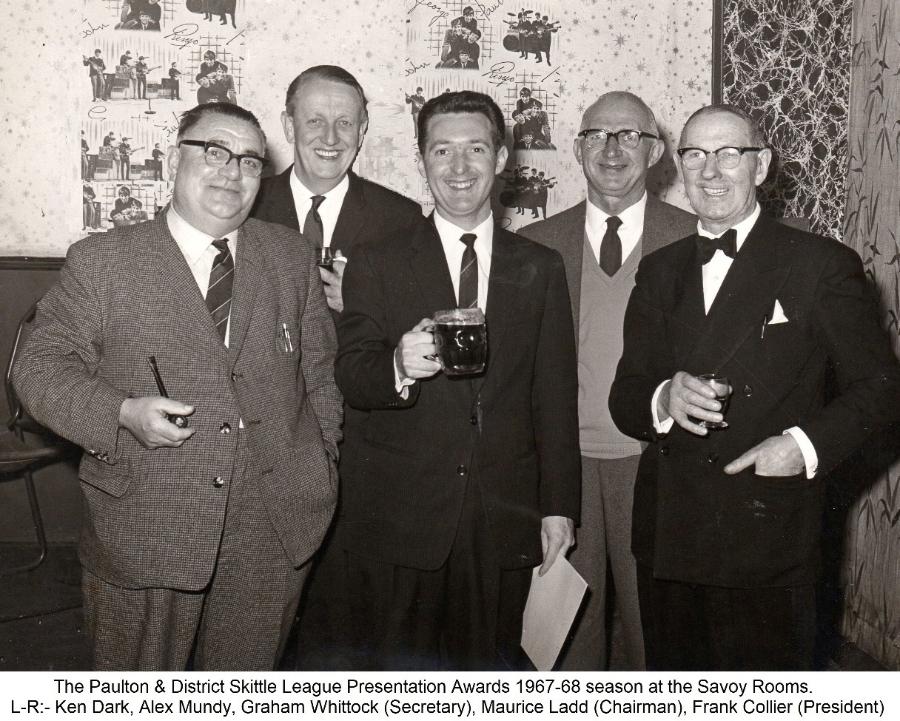 Blasts from the Past (Pre 2000)
Graham Whittock - 50 years as secretary and still going strong.