There is funds still to be allocated for our Charity Donation. If any member has any nominations please post on Banter Board for
consideration. As
it's looks like we will not be having an AGM in the foreseeable future. This money can be then sent to winning charity. The Charity Donation is £1500.
If your team is in need of a sticker up when we eventually do restart then please contact
Ruth on 07962 188554, her son Ben who is 15 would like to help you out. (They live in Nettlebridge)

Update 29th July 2020
In the interest of all members' health and safety the committee has decided to extend the suspension of the league until the New Year. We were of the opinion that although some of our alleys could accommodate skittles, many could not. We also understand that we may lose a few teams over this period, unfortunately this is how the world is at the moment.
We will review the situation again in November and if favourable we could be in a position the play skittles again in January 2021, possibly not a full season but in some form or another. Then hopefully start back as normal with a new season in Sept 2021.
The decision as to what to do with the current season was a little harder to decide but it came down to TWO options.
Option A – Void the Season - Void all league and cup games with no prizes and no promotion / relegation. Your entry fees would carry over until our next FULL season (possibly Sept 2021)
Option B – End the League season on a Points Per Game basis - Promote / Relegate and pay out prizes accordingly. With the hope that the present Cup competitions could resume in January 2021
Captains Only - please go to the 'Captain's Choice' page and register your choice. Enter your Team Name and then choose Void or PPG
In these unprecedented times we understand that whatever decision is made it will not please everyone.
Thank you
The Committee.
Inter League Charity Competition
This years competition was due to be played in Wells on 12th June.
This has now been cancelled. For further information
please call
Graham Whittock on 01761 434904 /

07713 960477
~~~~~~~~~~~~~~~~~~~~~~~~~~~~~~~~~~~~~~~~~~~
Next Full Meeting
Unknown !
Paying your TEAM FEES !
As there will be fewer meetings to pay your League Fees, you can now pay by Bank Transfer if you wish.
Bank: TSB Midsomer Norton
Account name: Paulton & District Skittle League
Account no: 30440960
Sort code: 30-95-57
Ref: Your Team Name
Alternatively you can pay your League Fees by Cheque. Please make cheques payable to the PAULTON & DISTRICT SKITTLE LEAGUE. Please write your team name on back of the cheque and sent to the following address.

Dave Hazelton ( Treasurer)
103, Wesley Avenue
Westfield,
Radstock,
BA3 3XF

Now this Bonafide Genuine Spotter's Badge can be yours
for spotting mistakes/errors on this site - Happy spotting.
(subject to rigorous scrutiny from the website manager)
Yes it's a real badge ! 😂😂😂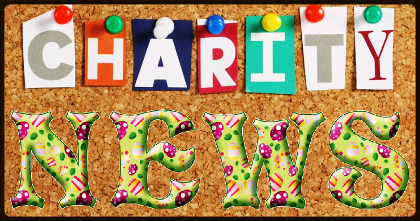 The Paulton & District Skittle League annual charity donations,

known as the 'Ted Pack Memorial Fund' will be given to
Skittle President Robin Thompson presenting a cheque for £1500
to the mother of Harry Latchem for the Just4children Charity.
on 6th September 2019 @ Westhill Gardens Social Club.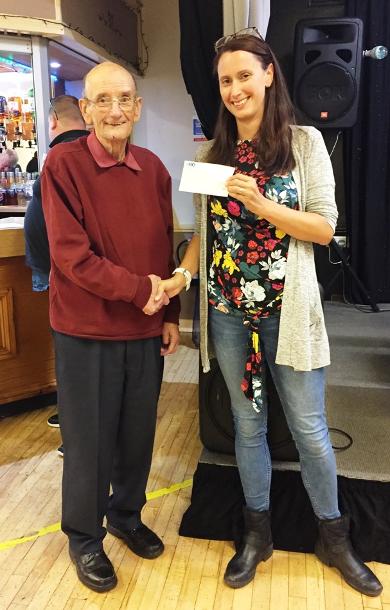 Charity nominations are usually put forward at our May meeting or at our AGM. Any member who wants to nominate a charity for next season can come along and put your nomination forward. - Thank you.
If you would like to put an ad on our site or you know of a local business that you think could benefit from advertising with us then please get them to contact the website manager.
Our ads start from as little as £25 per year.
Tel:- 07368 398615 Email:- skittleman002@sky.com