If you wish to contact the
Website Manager - Keith Parsons
Please use the form below.
(For all Website matters)
~~~~~~~~~~~~~~~~~~~~~~~~~~~~~~~~~~~~~~~~~~~~
Website Manager:- Keith Parsons
7 Clapton Road,
Midsomer Norton,
Radstock.
BA3 2LN

Tel: 01761 415409 Mob: 07368 398615
skittleman002@sky.com
This man seriously needs your help !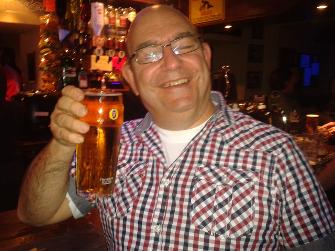 Ignorance is no excuse !
Can all captains please check that your contact details are correct on our Captains Log page.
All captains/members please read the current League Rules.

Web Manager's Musings
I know skittles is just a pub game and it's not to be taken too seriously but we have rules which govern our league. Too many games are starting after 9pm - Personally introduce stronger sanctions, this could be fines or points deductions for consistent offending teams. Away teams arriving after 8.45pm is just not good enough, and some HOME teams are late on their own alleys.....

Wow my proposal went through even though they messed up when reading it out !! Lets hope this ends Late Starts for good, but there are bound to be some upset teams at the start of the season simply because they haven't read the rules or just don't care about the game starting on time. Well now these teams will be punished not once but twice, once by their opponent putting 'zeroes' for players not present and then again by the committee for turning up late in the first place, who now have the power to dock points of offending teams.

Non payment of league fees:- All league fees should be paid by the September meeting.. Now under the amended Special Rule 1 teams who haven't paid their fees by November will be deducted points. Make sure you are aware of all the rules. Culprits have been warned.

Also under Rule 30 Teams that send in Late Result Cards could now incur a punishment of points being deducted for teams that persistently abuse this rule.
League Board & Committee
We are still in need of cover for vital positions on the board & committee. We urgently require a new Vice Chairperson and someone to assist the Website Manager regarding sponsorship funding.
These 'new recruits' will need to have some free time and be computer literate as most of the league is ran from a Master Program, so a knowledge of Microsoft Excel would be a great advantage, although training will be given Graham and myself.
If you would like to help and think you fit the bill then please contact us. Thank you.

P.S.
When Graham eventually stands down, yes that day will come, I think no one man/woman could fill his shoes, it may be best at this point to split his job into Two or even Three roles:-

Results Coordinator: Responsible for match scores in both League & Cups
General Secretary: Everything else !

Why not have your say on our Banter Board - it's fun and it's free !