Select Meeting to view minutes.
Next meeting is on Friday 23rd November
at Farrington Hall - 8pm.
Thank you Geoff & Neil
Long standing chairman Geoff Hodder and treasurer Neil Hawkins
have stood down from their respective posts.
Dave Hazelton has kindly offered to take over the role of Treasurer
Paul Derrick has volunteered to stand as chairman.
Ron Edgell will revert to Vice Chairman.
Alleys Available
All the Pubs & Clubs below have a full compliment of teams.
Crown, Crossways, Haydon Que Club, Joliffe Arms, Mardons, Riverside Club, White Hart.
All other Pubs & Clubs that play in our league have at least one free place !
~~~~~~~~~~~~~~~~~~~~~~~~~~~~~~~~~~~~~~~~~~~~~~~~~~
Skittlers Needed
Rocky's Lot - We are looking for a couple of players to join our team due to players leaving. We play at the Riverside, Midsomer Norton, Div 3 on Thursdays. You can just to play when needed or to play every game. Anyone interested please let Charles Toulson know by text please. Text 07718 036247
Wanderers - We play in Div 5 and would welcome new players, our home alley is at Paulton Rovers and we play on Thursdays. if interested please contact Nigel Hitchens on 07973 830715. Thanks
Radstock Town S C - Now play at Radstock Hotel on Thursdays and we urgently need players, if interested please contact Adam Wyatt on: 07860 627500 Thanks.
Muppets - We urgently need players. We play at Peasedown Cricket Club on Thursdays. If you would like to play then please contact Paul Fenton on 07989 685590 Thanks.
Inter-League Charity Skittle Competition

This summer the Paulton & District Skittle League travelled to Bruton for the
Inter-League Charity Skittle Competition.
Division 1 Champions Purnells CC team represented our league,
and to their credit came second overall - well done lads.
All Transportation was kindly supplied free of charge by our very own sponsor
01761 411894 ~~~ Riverside Taxis ~~~ 01761 411894
If you are interested in coming along next time then please contact Graham - Thank you.
If you would like to put an ad on our site or you know of a local business that you think could
benefit from advertising with us then please get them to contact the website manager.
Our ads start from as little as £25 per year.
Thank you - Tel; 07834 173073 E- skittleman002@sky.com

Charity News - Charity News - Charity News - 2018-2019 - Charity News - Charity News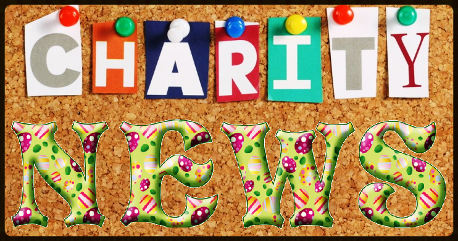 The Paulton & District Skittle League annual charity donations,

known as the 'Ted Pack Memorial Fund'
being presented to

The Harminie Rose Allen Fund
(pic left)
&
The Swallows Charity
(pic right)
by League President Robin Thompson at our league meeting
on Friday 7th September at Prattens Social Club.
Both charities received £830 each.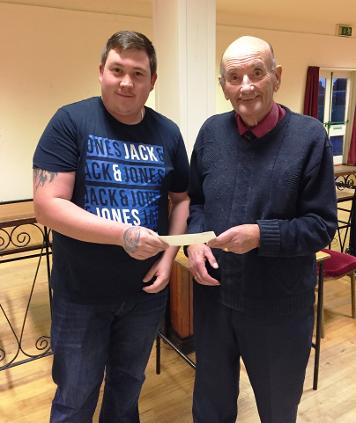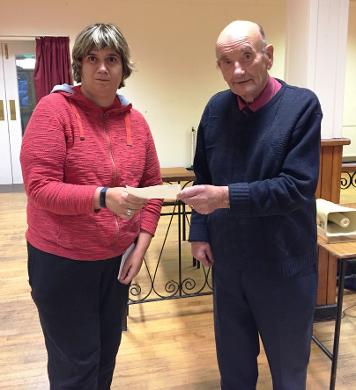 Charity nominations are usually put forward at our May meeting. Any member who wants to suggest a charity for next season can come to that meeting and put it to our assembled members - Thank you.
Paulton & District Skittle League - www.p-d-s-l.com